MODIFICATIONS
            HORSEPOWER IS HOW FAST YOU HIT THE WALL, TOURQUE IS HOW FAR YOU TAKE THE WALL WITH YOU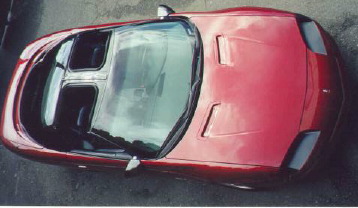 ENGINE :
Richmond Race Engines balanced 383 shortblock,Eagle 4340 Forged Crank and H beam rods, JE forged pistons ,AFR LT4 210s Custom Ported, Ported LT4 Intake, ,Custom Grind sollid roller Cam, Crower Shaft Mount rockers, Moroso Cold Air Induction,Arizona Speed & Marine 58 MM TB, Hooker Long tube headers coated Custom True dual exhaust, Cloyes timing chain set, 50# fuel Injectors, Meziere High Flow Water Pump, Melling Oil Pump, AC delete pulley


NITROUS:
NX Pro Shark Nozzle System, w/ Option Dual Rails, and Super Shark Solenoid Upgrade,Custom plumbed LT4 Intake Manifold,NX Remote Bottle Opener, NX Bottle heater, NX Fuel safety switch,NX Blow Down tube, NX Purge Kit,NX flo thru pressure gauge, Iceman Nx filter,MSD Timing Controller,MSD Activated Window Switch,NX TPS WOT switch.




FUEL:
Dual intank 255 fuel pump, Custom fuel cell for nitrous enrichment. Aeromotive fuel pump and regulator.


COMPUTER AND IGNITION:
FAST bank to bank fuel injection with wideband, Piece of Crap Laptop, MSD 6AL Ignition with Blaster Coil,Taylor 8MM Wires, NGK TR6s gapped at .035.
 
 
BRAKING:
Stock Front Brakes , Rears stock calipers and rotors with VGX pads
 
 
SUSPENSION :
Spohn Adjustable Tourque Arm, BMR Panhard Rod,Hal Front Shocks & Springs, Hal Rear Shocks, BMR Strut Tower Brace,BMR Tubular RLCAs,Spohn Relocation brackets, MAC Subframe Connectors, BMR K member with Manual Rack, Custom Built Cage.
DRIVELINE :
Artcarr TH400 with transbrake,B&M Prorachet shifter,B&M flexplate,B&M trans cooler,CSI transmision Super Shield, Dennys Nitrous ready Driveshaft, Moser 9 Inch, Nodular Iron case, Summit Racing 3.89s,Detroit locker, 35 spline axles, Hurst Roll Control Centerline 15x10 Warrior rims on rear wrapped With 26X11.5-15 Mickey Thompson ET Streets, Front 15x5 1/2 warriors wrapped in 26x8.5-15 Mickey Thompson Sportmans.
MISC :
Driver and Passenger Black Corbeau forza IIs ,RCI  5 point harness,Autometer Shift Lite, Optima Red top Battery, TB bypass, IAT sensor Relocation, Custom Made Ram Air, Removed Backseats And Spare Tire Assembly,  Mr gasket over the top wire looms,SHOEI SM95 Helmet, Fire extiguisher, Air Conditioning and heating Removed.


HOME
EMAIL me at LT1Z28@team.camaroz28.com .